The Justice Element crew formed at Buckingham sixth form collage during the last months of 1993. Musically Justice Element consisted of rapper MC Killa Joul, DJ Crime Plate and Kraze One who contributed to the project as a rapper, DJ and Producer. As Justice Element progressed on the local music scene and started to perform live the line up expanded to include Claire & Lydia (The funky dancers), T-boz, Lyrical Mic, Big Swede and various members of the local Hip Hop community.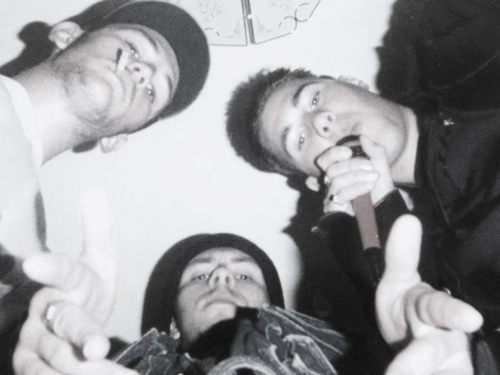 Justice Element Crew – Buckingham, 1994.
Prior to the groups formation Kraze One was creating demo recordings using community DJ equipment at the Buckingham youth center. In early 1994 Kraze One and MC Killa Joul developed some of these ideas further using a single turntable and a microphone recording live to cassette tapes. Shortly after DJ Crime Plate obtained his own turntables and Justice Element began to perform live at local music events which helped establish the group on the local music scene.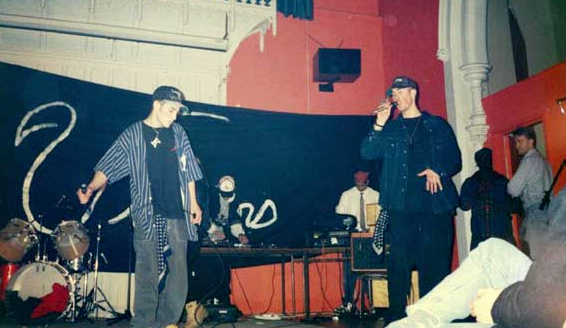 Justice Element – Buckingham University, 1994.
With the aim of gaining access to a recording studio Justice Element created and self funded a cassette demo tape entitled "The prologue of Buckingham's innovators" to showcase their talent. The recordings were created using turntables and a microphone then the cassettes were packaged with a cover designed by DJ Crime Plate who at the time was an art student. The group photocopied the covers using equipment at the collage and duplicated the cassettes on a twin tape hifi.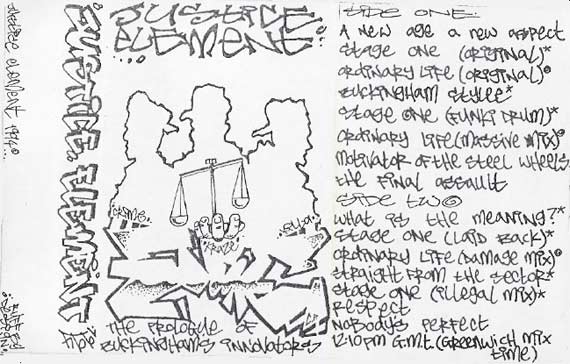 The prologue of Buckingham's innovators artwork – DJ Crime Plate, 1994.
Although recorded using very basic methods on limited equipment "The prologue of Buckingham's innovators" provided an example of what Justice Element were capable of achieving. Justice Element fused Hip Hop, Dancehall and Jungle beats from their joint musical collections to compliment the lyrics that they had written. The cassette tapes were sold by members of the group on the streets and at the live shows with spare copies being used as a promotional tool to advance the project.
Justice Element "Prologue of Buckingham's innovators" – Demo recordings, 1994. 
The first recording opportunity for Justice Element was as a direct result of handing out cassette tapes to local DJs and producers. In September 1994 DJ Halo invited Justice Element to his home studio and helped formulate the groups first studio demo. Kraze One had become familiar with Hip Hop production using samples while working on a previous project and provided the ideas for a backing track based on a recording from "The prologue of Buckingham's innovators" cassette tape.
Justice Element "Stage one" – Demo recording, 1994.
Justice Element continued to perform live and work on new materiel up until the end of 1994 when the members parted ways due to varying musical aspirations and different life choices. The last recording entitled "Break back" was initially recorded as a demo with DJ Crime Plate using the two turntables. Kraze One then selected samples and constructed a backing track by hiring Audio Lab studio and working with engineer Nigel Neil.
Justice Element "Break back" – Demo recording, 1994.
The Justice Element demo recordings were never completed and the copies that survived were progress recordings taken from the various studio sessions. DJ Kraze One added the scratches and cuts several years later using a 4-track recorder and a turntable. All members of Justice Element continued to participate in various aspects of Hip Hop culture and contributed to local music events during the mid-late 1990s and beyond.
For further info on Justice Element please see:
To keep up to date with Break to the beat news, projects and events please follow our social media pages.