The Lady Of Funk was a prominent street dancer that regularly performed at clubs and events in and around Milton Keynes during the early 1990s. In 1994 she began to study sound recording at Audio lab studio located in Buckingham which led to the creation of a recording with fellow students Kraze One, Mr Delta and Mr Lusta under the collective name of Phase 4. The recording entitled "Positive Freestylin'" was initially released in 1995 as part of a compilation album by DJ Halo entitled "Widow maker".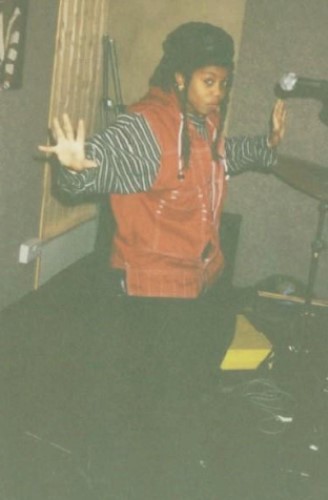 Lady Of Funk – Audiolab studio, 1994.
During the late 1980s and early 1990s the Lady Of Funk was living in Buckingham and regularly attending local music events where she became recognised for her unique dance style that fused choreography from genera's such as Jazz, Funk, Soul and Hip Hop. At this period in time Lady Of Funk was regularly being invited on stage to dance alongside many of the areas local Hip Hop artists and Dance DJs to enhance their live shows.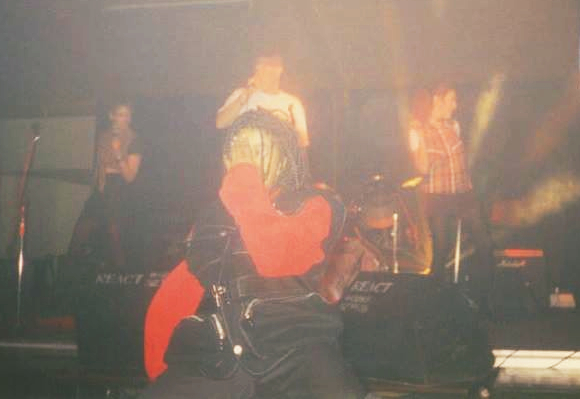 Lady Of Funk (Front) – Buckingham community center, 1994.
In late 1994 Lady Of Funk undertook a part time sound recording course at Audio lab recording studio located in Buckingham. As part of the course structure Lady Of Funk co wrote and produced a recording with fellow students Kraze One, Mr Delta and Mr Lusta entitled "Positive freestylin". The demo recording was overheard by DJ Halo while he was using Audio lab studio to master several recordings for a forthcoming music project.
Phase 4 "Positive vibezin'" – Redshaw, 1995.
DJ Halo offered to release Phase 4's recording as part of a compilation album to promote local artists which provided an opportunity to develop the initial demo recording further with studio owner Nigel Neil. The completed version can be heard in the above sound cloud link and was released in March 1995 as part of DJ Halo's "Widow maker" compilation cassette on Redshaw recordings. "Positive freestylin'" by Phase 4 appears on Side B track position 3 of the cassette.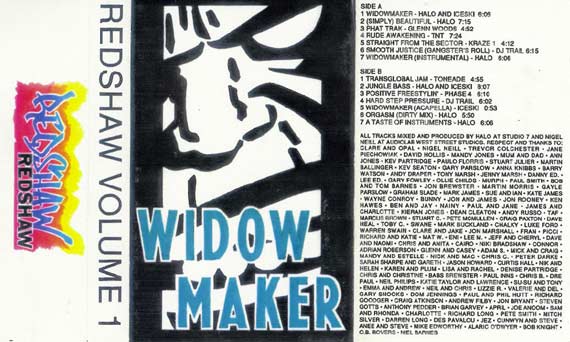 Redshaw volume 1 "Widow maker" – Redsahw, 1995.
Following the Phaze 4 project Lady Of Funk continued to explore music and dance as a creative outlet. She continued to study sound recording at Audio lab studio for a brief time while also contributing to local events as both a rapper and a dancer. The below footage was recorded in September 1995 at Buckingham university for a charity event that featured Buckingham Hip Hop collective Crazy Options. Lady Of Funk can be seen dancing in the footage but also contributed to the show as a rapper.
Crazy Options live performance – Buckingham university, 1995.
During the late 1990s Lady Of Funk relocated to London where she continues to dance regularly and explore music as a creative outlet. At some point after relocating to London Lady Of Funk became a resident freestyle dancer and drummer for a period at an event called "Dance" that was held at the Madame JoJo's night club located in the Soho area of the city. To date Lady Of Funk continues to express herself via the medium of dance.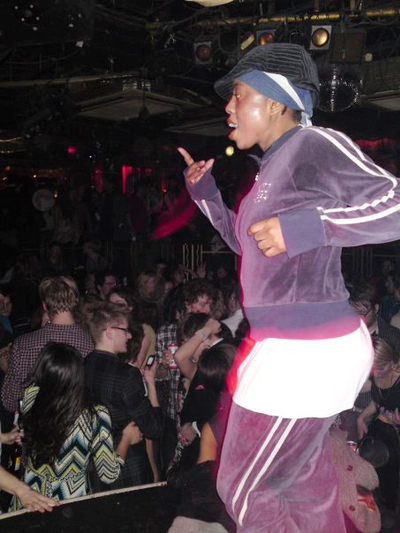 Lady Of Funk – London, 2010.
For further information on the Lady Of Funk please see:
To keep up to date with Break to the beat news, projects and events please follow our social media pages.