Break to the beat recently caught up with DJ Roughcut for a brief catch up and to get an incite in to his foundations in local Hip Hop Culture. DJ Roughcut's involvement with the local music scene dates back to the mid 1980s and by the 1990s he was DJing and producing for several local Hip Hop crews including W.I.Z.E, Death Before Dishonour and Klass Dismissed. During the early 1990s DJ Roughcut produced and released several recordings on Milton Keynes based record label 2'E'Z Records.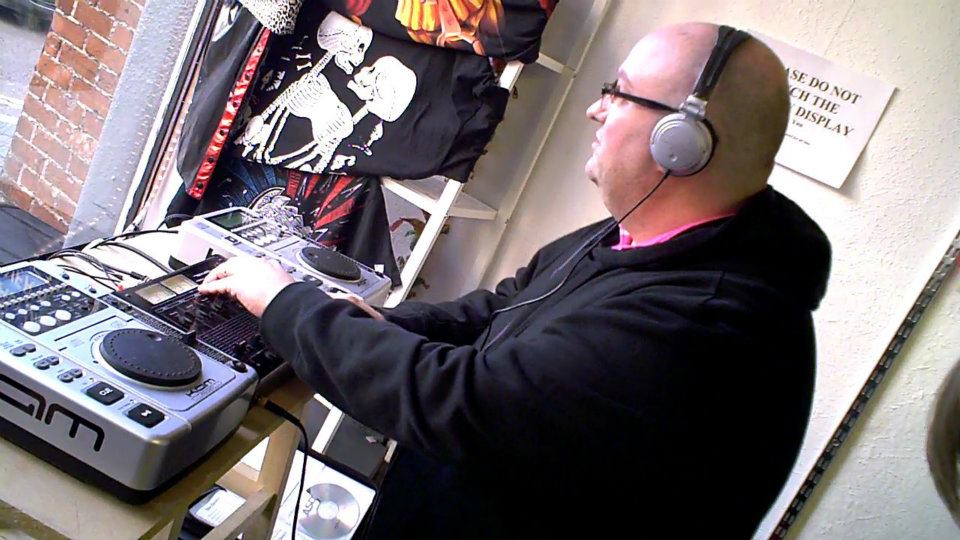 DJ Roughcut.
What inspired you to get in to scratch DJ'ing and how did this lead to you entering the DMC mixing championship?
I was sitting watching the movie Breakdance and I remembering turning to my dad and saying I want to be one of them, my dad said "What a breakdancer?" and I said no "the guys behind with the turntables playing the music for them to breakdance to!" My parents bought me a pair of 'disco double decks' which I learnt to practice on. A competition appeared on a kids Saturday morning TV programme called Motormouth looking for young DJ's to send in a demo for a DJ competition. I was in class at school one day and someone came to the class and said Keith Hurley needs to go to reception. I had no idea what it was going to be about, I got there and they said someone from ITV had called and I was a finalist in a competition and I needed to phone them to arrange appearing on TV!!!!I rushed to the local phone box after school and phoned them. I travelled by train to The Empire in Leicester Square where they were filming the competition. I walked in and immediately I was introduced to The Cookie Crew, Derek B, Simon Harris and Tony Prince the founder and owner of DMC, the World DJ Championship organisation; I was told they were going to be the judges for the competition!!!
What year were you runner up in the DMC championships?
1989. I was only 15 and had to have an adult with me! My dad has never looked back!!!!
What music were you listening to at the time?
Hip Hop. My music journey started with Hip Hop, both UK and US, I liked house music but preferred a new form of music that started to come through called Hip House which had the faster house music but with rapping on top. Breakbeat/breaks have always held my interest. I think that's why the journey took me to Rave > Jungle > Drum & Bass which is my true passion. My early years as Roughcut this is what I was playing until I had a bad incident at The Arena in Oxford when someone launched my headphones at me and they just missed my girlfriend at the time (now my very supportive wife).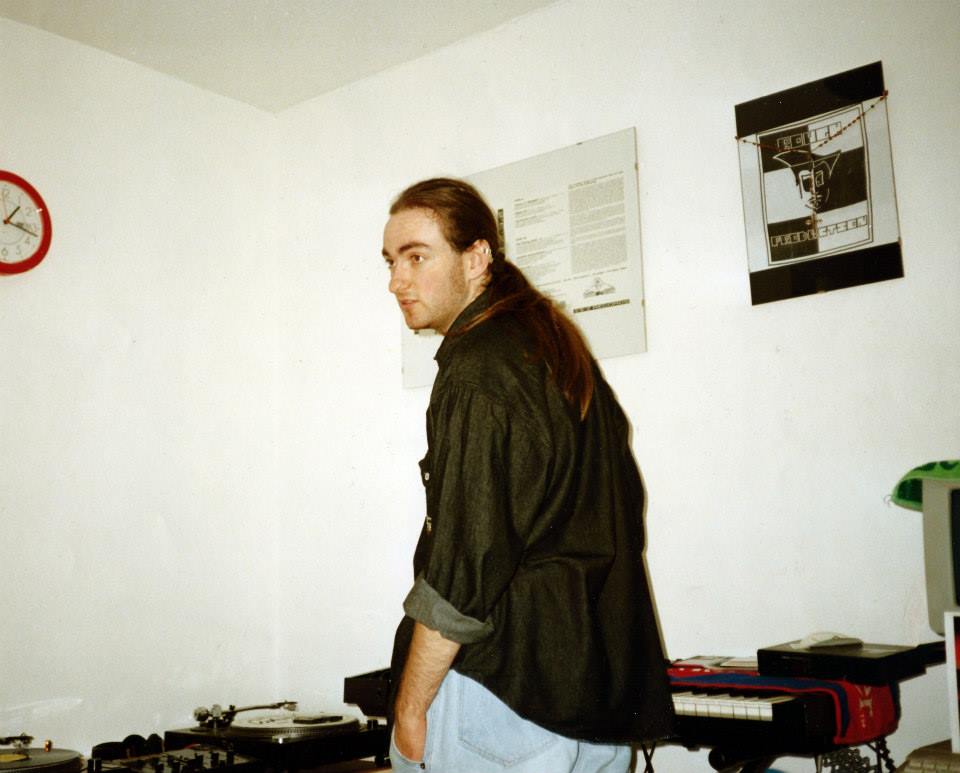 DJ Roughcut – Newport Pagnell, Early 1990s.
I got upset with the 'darkness' that had hit the scene (not just musically but attitudes as well – that just wasn't cool!). I was resident DJ at Sensoria for 8 years playing Trance which is where I won the Milton Keynes Citizen Go! Awards Promotions DJ of the Year in 2003.
How did the W.I.Z.E crew form?
Judge Wizely (Samuel Welbeck) the lead rapper and his mates used to go to The Club at The Point where I started my DJ career as lighting operator and warm-up DJ from 1989 to the closure of the club in 2004. This is where I met all of the groups that I produced, DBD, Klass Dismissed and W.I.Z.E.
W.I.Z.E. Crew "W.I.Z.E Tape" – Demo recordings playlist, 1991. 
How was the response from the local community when W.I.Z.E performed live and was anything ever released?
W.I.Z.E had an excellent response at a local music festival which was held in the little bowl of Willen Lake in Milton Keynes. Two DJ's on the local radio station at the time said "W.I.Z.E were the find of the festival". It was new, it was fresh, it was what Milton Keynes needed on the scene. One track "Beats me" was released as part of the Kuppa Soop 2 12″ EP in 1993.
W.I.Z.E. Crew "Beats me" 2'E'Z Records, 1993.
*Special thanks to Paranoia MC for the W.I.Z.E cassette tape.
For further info on DJ Roughcut please see:
To keep up to date with Break to the beat news, projects and events please follow our social media pages.