The Sindecut were one of a small group of pioneering Hip Hop artists from London in the United Kingdom who's music was released on vinyl as early as 1987. In fact The Sindecut's first release (according to discogs) entitled Sindecut's kickin yeah! is also  to my knowledge the first Hip Hop record with a connection to the City of Milton Keynes, England in that it was co-produced by Buckinghamshire native and DJ Evil Eddie Richards. The Sindecut's early releases on Baad Records consisted of rapper Crazy Noddy on vocals and DJ Fingers on turntables and according to the credits on the vinyl were recorded in a garage in Milton Keynes by Eddie Richards.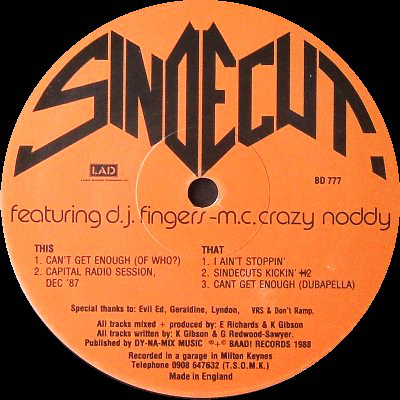 The Sindecut "Sindecut EP" – Baad, 1988.
By 1990 The Sindecut were one of a handful of Hip Hop crews from the UK to sign to a major record label and during this period the line up of the crew increased to incorporate rapper Lyne Lyn, producer DJ Don't Ramp and vocalists Spikey Tee and Louise Francis. In this two part article Break to the beat are going to look at The Sindecut's contributions to UK Music including their Hip Hop roots, their connection to Milton Keynes and how they became one of a handful of British Hip Hop pioneers to secure a recording contract with major label Virgin records.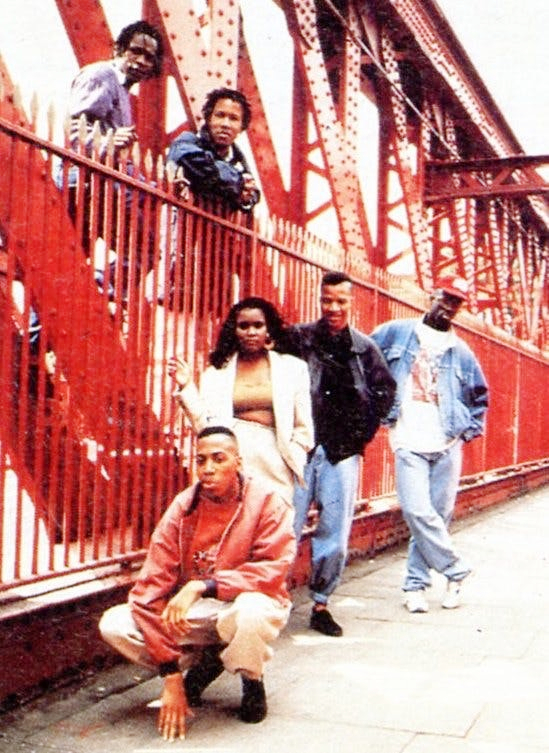 The Sindecut – Early 1990s.
To kick off we going to travel back to the year 1987 which based on the evidence we have gathered was significant because of two things: Continue reading →