Welcome to the final chapter of the True Element story. In this section we will document a handful of reunion shows and the creation of several spin off recording projects that allowed True Element to evolve after circumstances beyond the bands control forced them to retreat from the live scene. collective will was still the driving force behind these final projects but this time the  inspiration was also based around reuniting and jamming just for fun. During this period True Element reconnected with some of their older affiliates, incorporated several new members and compiled a final recording project as the True Element MCs.
To read chapters 1, 2 & 3 (parts A & B) please visit the below links: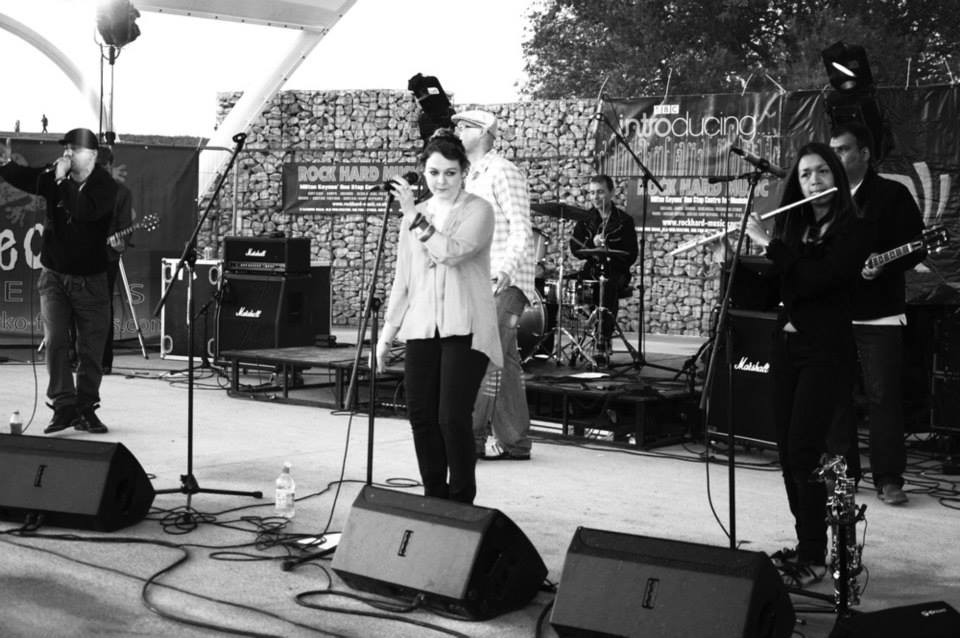 True Element – Campbell park 2012.
As documented in the previous section True Element stopped performing live in March 2006 which is when all professional activity with the band ceased. The first reunion show came about as a result of a charity event organised by Killa Joul that took place in Buckingham during the summer of 2008. Killa Joul had organised a venue and compiled a CD of music by local artists. True Element's recording of "Natural selection" was included on the CD and several members reunited to perform at the event. All the reunion shows documented in this section included the core members of the original line up that were able to participate with support by musicians and vocalists from the wider community. For the Buckingham performance core members Aniis Le Neve, Kraze One, Big Jules and Flute Loop were accompanied by guitarist Ade Street, Drummer Real Deal and guest rapper Paranoia MC who had been working with DJ Kraze One on a separate recording project during this period. Continue reading →