Killa Joul started rapping and writing lyrics in 1993 while studying at Buckingham sixth form collage where he formed Hip Hop crew Justice Element with DJ Crime Plate and Kraze One. As the 1990s progressed Killa Joul began recording as a solo artist as well as working with MK Hip Hop collective True Element. The purpose of this article is to highlight Killa Joul's contributions to the local Hip Hop scene during the 1990s. As the project progresses we will attempt to continue to highlight later achievements.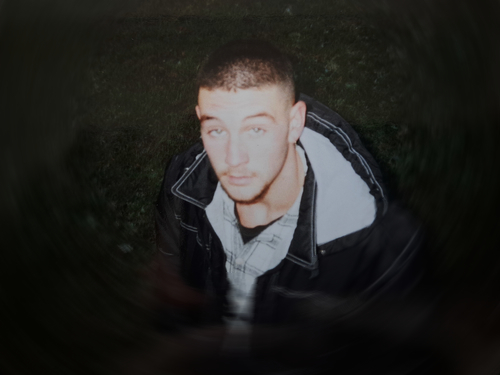 Killa Joul, mid 1990s.
In 1993 Killa Joul formed Justice Element with DJ Crime Plate and Kraze One. Justice Element progressed from performing at local live shows to creating demo recordings and eventually independently released a cassette tape entitled "The prologue of Buckingham's innovators" in March 1994. The cassette was recorded and duplicated using very basic equipment but after circulating copies to local DJs and producers Justice Element secured an opportunity to create several studio recordings.
Justice Element "Break back" – Demo recording, 1994.
By early 1996 Killa Joul began recording as a solo artist. Killa Joul progressed from writing and performing rap vocals to selecting samples and working with studio engineers to construct backing tracks. The below youtube video contains an unreleased recording from the mid 1990s of a track entitled "Knights of the post". The recording was created at Audio lab studio complex that at the time was located in the town of Buckingham on the outskirts of Milton Keynes.
Killa Joul "Knights of the post" – Demo recording, 1996.
In 1997 Killa Joul began writing and recording vocals for Milton Keynes Hip Hop collective True Element. What started as a recording project lead to various live performances that eventually incorporated a full live band. The below recording entitled "True Elementalz" was created in 1997 and was the first of several to feature vocal performances by Killa Joul who contributed to the collectives recordings and live shows during the period that the project was active.
True Element "True Elementalz" – One on one productionz, 1998.
In 2001 Killa Joul coordinated a series of studio recordings that resulted in a limited edition CD EP release entitled "Seconds out". The project featured performances by DJ Maniphest, guitar player Paul Fresh Strings, singer Kathryn Peck and producer Kraze One. The project that was also recorded at Audio lab studio was promoted by Killa Joul and the other participants during the time of its release and can be listened to and downloaded from the below Sound cloud link:
Killa Joul "Seconds out" – Studio recording project, 2001.
For further information on Killa Joul please see:
To keep up to date with Break to the beat news, projects and events please follow our social media pages.