Gunstar Hero's was a Jungle/Drum & Bass project that was put together by DJ Trail, DJ Halo and Adam from Redline Records. The collective produced and independently released a 12″ single in 1994 that consisted of three tracks:
Did you love me?
Come together
A vision (Section 12 mix).
The record was distributed via the Redline record shop's network that was based around an independent dance music specialist located in Bicester town center during the mid 1990s.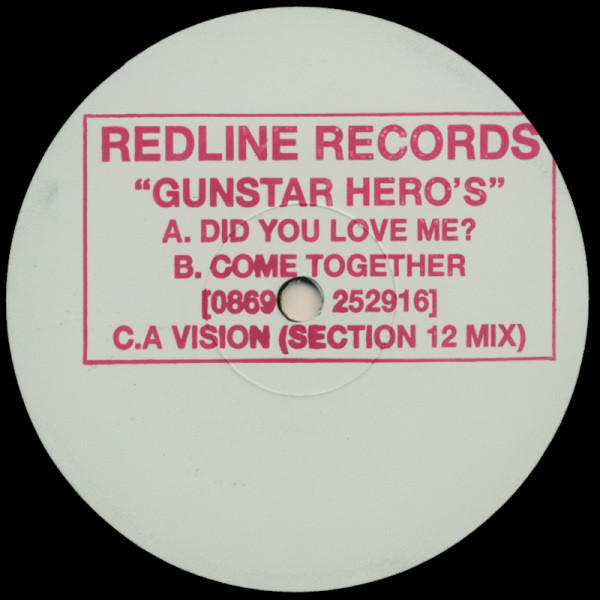 Gunstar Hero's EP – Redline Records, 1994.
Previous to the formation of the Gunstar Hero's project DJ Halo had established and been an integral member of acclaimed Hip Hop/Dance crew The Criminal Minds. DJ Trail also had a background in the local music scene as a pioneering Jungle DJ and had previously helped established Buckingham Hip Hop collective UnderCover Prophecy.
Gunstar Hero's "A vision" – Redline Records, 1994.
During the early-mid 1990s the trio connected through the Redline record shop and proceeded to establish Gunstar Hero's. The above youtube video contains a recording of  "A vision" taken from the groups debut and only 12″ release.
For further info on Gunstar Hero's please see:
To keep up to date with Break to the beat news, projects and events please follow our social media pages.