Jack The Ripper (J.T.R) discovered Hip Hop music and culture during the early 1980s and became inspired to rap after watching Ice T perform in the movie Break dance. As a young teenager JTR started to perform at local house parties in his home city of Milton Keynes with friend and beatboxer The Omen. In 1991 JTR and The Omen formed Hip Hop collective Death Before Dishonour (DBD) with rappers Highway man, The Atom and Paraffin MC.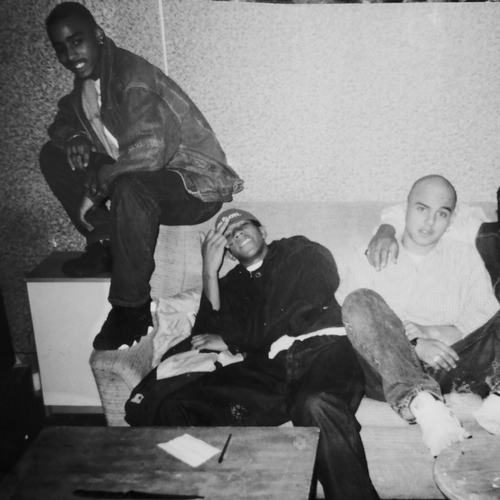 Jack The Ripper (right) – Milton Keynes, early 1990s.
Death Before Dishonour formed shortly after the five rappers performed live at an event called Connection 16 that was held at The Point club during the early 1990s. During the same period DJ Roughcut was one of the resident DJs at The Point and helped the crew  formulate\produce their first demo recordings. DBD regularly performed in and around Milton Keynes during the early 1990s eventually incorporating live musicians in to there stage show.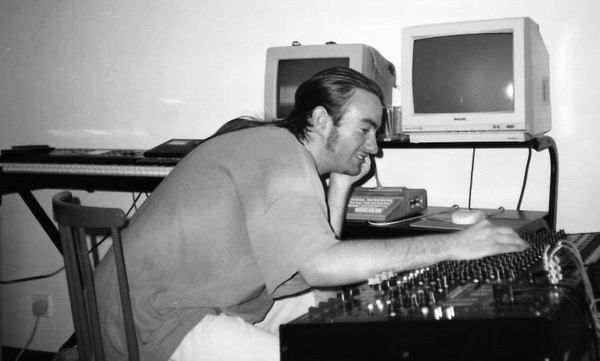 DJ Roughcut – Milton Keynes, early 1990s.
In 1993 rapper Jack The Ripper began recording as a solo artist working alongside DJ Roughcut who again helped formulate serval demo recordings. Although nothing was officially released the recordings were circulated amongst local Hip Hop fans in the Milton Keynes area. Break to the beat have obtained copies of several of these early recordings ("The gripper" "Mic reck it" "JTR will bring pain" "Mic reck it remix") which we have compiled in the below youtube playlist:
Jack The Ripper (J.T.R)  – Unreleased demo recordings, 1993.
In later years Jack The Ripper began recording as Paranoia MC and progressed to work alongside several of Milton Keynes's Hip Hop crews as both a rap vocalist and a beatboxer. Under the new alias of Paranoia MC he has also written and contributed vocals to several international recording projects including The Criminal Minds present 32 Troop and Planet Of The Fakes. To date Paranoia MC continues to be an integral part of local Hip Hop culture.
For further info on Jack The Ripper (J.T.R) please see:
To keep up to date with Break to the beat news, projects and events please follow our social media pages.