DJ Trail One discovered Hip Hop music and culture as a youth during the late 1980s and became a participant in several of its elements during 1991 when he formed Hip Hop collective UnderCover Prophecy (UCP) with DJ Delta and Kraze One.  As the 1990s progressed DJ Trail One began to elaborate on his Hip Hop foundations and by 1994 had establish himself as a Jungle artist forming part of the Gunstar Hero's collective with DJ Halo and Adam from Redline records.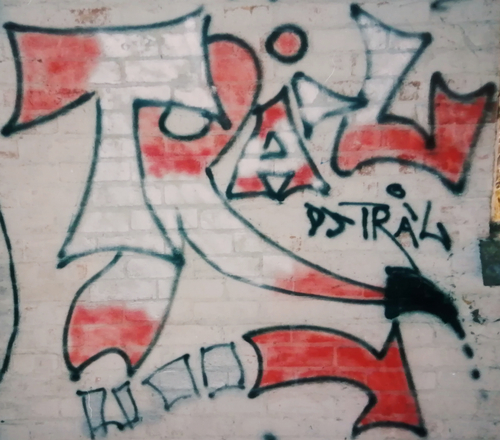 "Trail" by DJ Trail One – Buckingham, 1991.
UCP formed during the summer of 1991 and shortly after DJ Trail One and the other members began to establish the collective by creating several pieces of graffiti artwork in and around their hometown of Buckingham located on the outskirts of Milton Keynes. By the end of 1991 UCP had created a local street presence and expanded to incorporate several other artists, taggers, rappers and dancers all of which attended Buckingham secondary school during 1991-1992.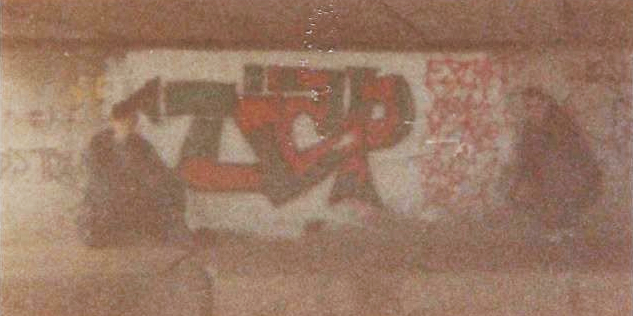 "UCP" by DJ Trail One – Buckingham, 1991.
Parallel to the establishment of UCP as a graffiti art collective DJs Trail One and Delta began piecing together recording equipment and rehearsing with the group's rappers. After organising and creating several basic recordings at various jam sessions Trail One and Delta arranged a studio date and using records from their joint collection produced a backing track. Rapper Kraze One also attended the recording session and shortly after pieced together some lyrics for the group to use.
UnderCover Prophecy (UCP) – Demo recordings, 1992.
UCP spent most of 1992 encompassed in local Hip Hop culture and as a collective were actively participating in all its elements. The group disbanded naturally towards the end of the year when most of members left full time education and began to pursue different career paths. During 1992 there was also a shift in the musical landscape with the emergence of Drum & Bass and early Jungle which influenced DJ Trail One as he continued on his musical journey.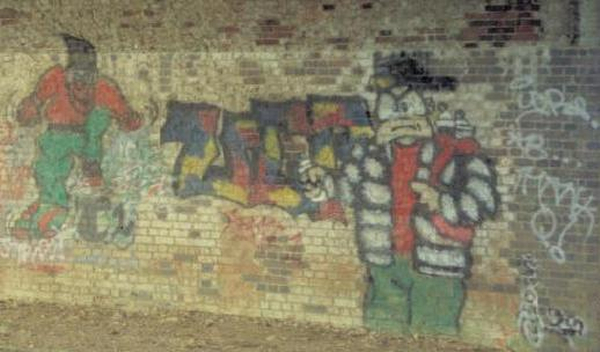 "UCP mural" by Trail One, Kraze One, Krome 2 – Buckingham, 1992. 
During the early to mid-1990s DJ Trail One progressed from his Hip Hop roots to become a Jungle DJ. As well as playing at local events DJ Trail One continued to explore music production as a creative outlet and in 1994 he formed Gunstar Hero's with DJ Halo and Adam from Redline records which was an independent dance music shop located in Bicester town center. Gunstar Hero's pressed up and independently released a 3 track EP that was distributed via the Redline records network.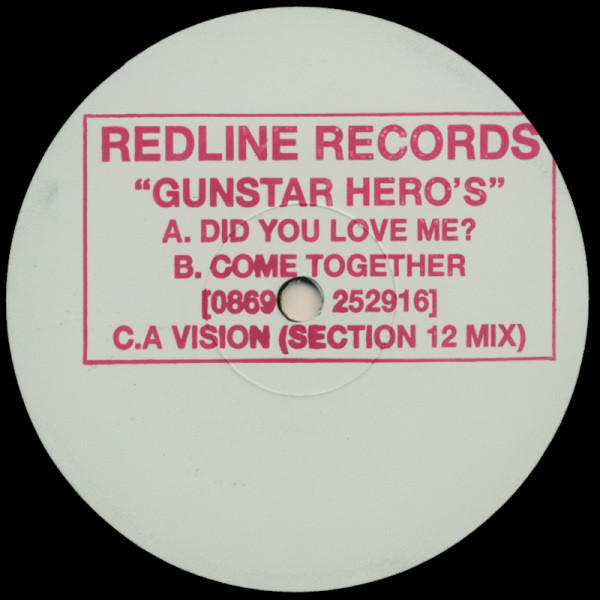 The Gunstar Hero's EP contained the below three recordings:
Did you love me?
Come together
A vision
The third recording entitled "A vision" appears on Side B of the EP and can be heard in the below youtube video:
Gunstar Hero's "A vision" – Redline Records, 1994.
Following on from the Gunstar Hero's release DJ Trail One continued to create Drum & Bass and Jungle recordings and in 1995 two further compositions were released as part of a compilation cassette album entitled "Widow maker" that was put together by DJ Halo to showcase local artists. The first of DJ Trail's recordings which can be heard in the below youtube video is entitled "Smooth justice (gangsters roll)" and appears on Side A track position 6 of the cassette.
DJ Trail "Smooth justice (Gangster's roll)" Redshaw, 1995.
The second of DJ Trail's compositions included on the "Widow maker" cassette is entitled "Hard step pressure" which can be heard in the below youtube video and appears on side B track position 4 of the compilation. The cassette tape also features recordings by Halo, Iceski, Glen Woods, Kraze 1, Toneade, TNT, Phase 4 and was released on 23rd March 1995 on Redshaw recordings. The cassette was promoted and sold via several independent record shops in the Milton Keynes area.
DJ Trail "Hardstep pressure"  – Redshaw, 1995.
DJ Trail continued to perform live and produce music during the mid 1990s but to date no other compositions were ever released. The below photo was taken in early 1995 during the mastering session for the "Widow maker" compilation album which took place at Audiolab recording studio located in West street, Buckingham. DJ Trail is pictured at the bottom right of the photo which also includes DJ Halo, Nigel Neil, Mr Myth and Phase 4.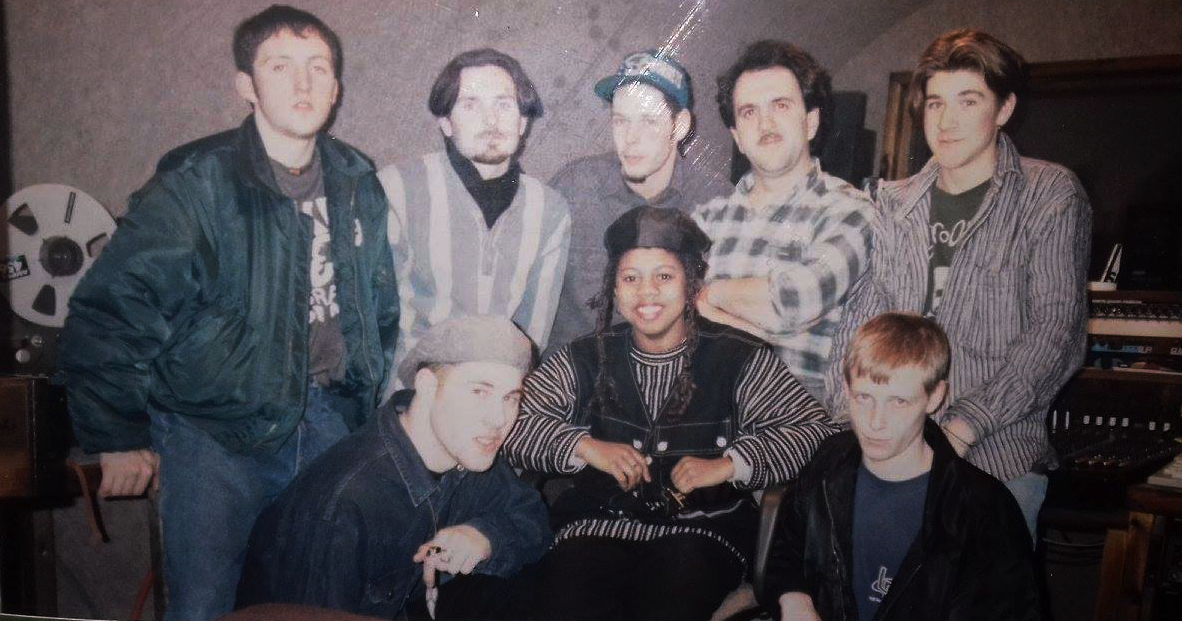 Redshaw recording artists  – Audiolab, Buckingham, 1995.
For further information on DJ Trail One please see:
To keep up to date with Break to the beat news, projects and events please follow our social media pages.