Rolek One is a pioneering Hip Hop practitioner from Milton Keynes, England and during the 1980s formed part of the Asiatic Soul breakdance crew with Farhan Sheik, Mixmaster MSC, Kalpesh, Kamal, John Warden, and Raymond. To our knowledge Rolek One was also the first graffiti artist to piece the cities trainline and network of bridges and underpasses.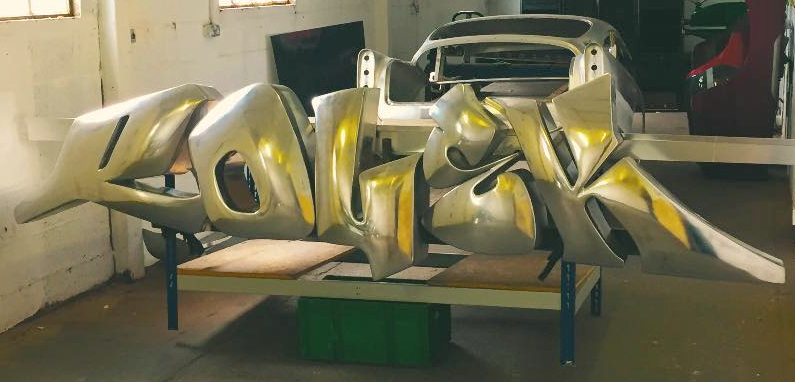 As part of the Asiatc Soul breakdance crew Rolek One battled both locally in Milton Keynes and at national events organised by the older members of the group. Popular local performance locations during the 1980s were City Square (Central Milton Keynes) and The Funky Breakdown events held in Peartree Bridge.  Asiatic Soul formed while attending Woughton school (now MK Acadamy).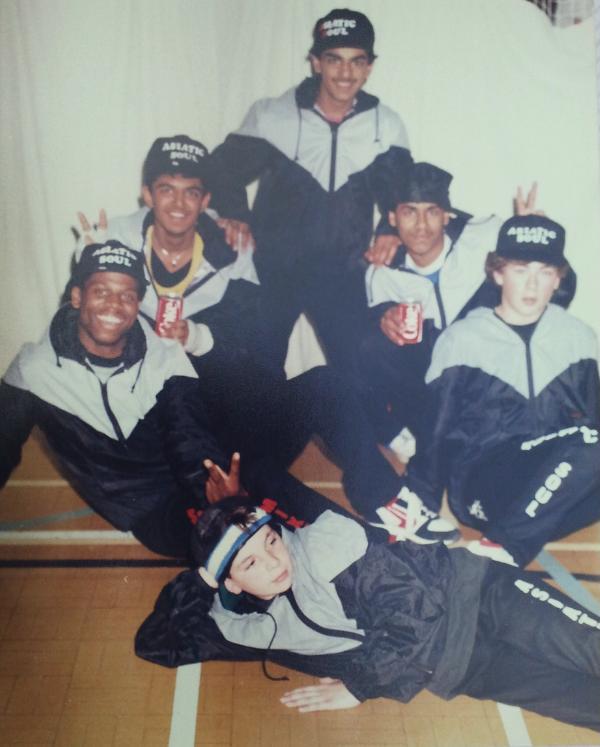 Asiatic Soul Breakdance Crew, Milton keynes 1980s.
Although Rolek One was actively creating murals and artwork during the 1980s only a handful of images and flyers from this period remain. The below slideshow contains a hand drawn piece of artwork created by Rolek One for Milton Keynes Hip Hop group Double Deff Chillers and a photo of a mural entitled "Rolek" created in 1989 along the Milton Keynes trainline.
Artwork by Rolek One, 1980s.
The final piece of artwork created by Rolek One that we have managed to obtain from the 1980s is the below flyer for an event called "Gangster boogie" that was held in 1988 at the Woughton center. The event featured Milton Keynes Hip Hop crew Double Deff Chillers of which Rolek One was closely affiliated. Asiatic Soul member Mixmaster MSC was also the Double Deff Chillers DJ/Producer.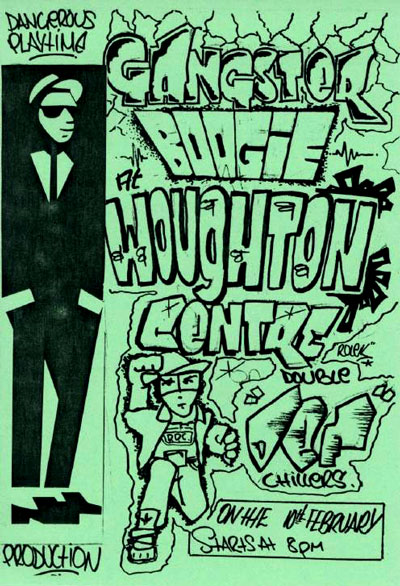 "Gangster boogie" event flyer by Rolek One, 1988.
Rolek One has continued to utilise his creative and design skills obtained from his early years as part of Milton Keynes Hip Hop culture and applied them to different mediums including the metallic "Rolek" sculpture displayed at the start of the article. The below slideshow contains several photos of graffiti art murals created by Rolek One for local events aimed at celebrating Hip Hop culture.
"Fresh Mode" (1999) & "Jes Jnr" (2019) by Rolek One.
For further information on Rolek One Please see:
To keep up to date with Break to the beat news, projects and events please follow our social media pages.