Task 1 was a graffiti artists that formed part of Buckingham\Milton Keynes Hip Hop collective The Criminal Minds (TCM) and during the late 1980s created several murals in and around Buckingham helping establish TCM as one of a small number of pioneering local graffiti crews. In 1990 Task 1 along with several other members of the TCM posse became one of the first writers to piece the Milton Keynes trainline.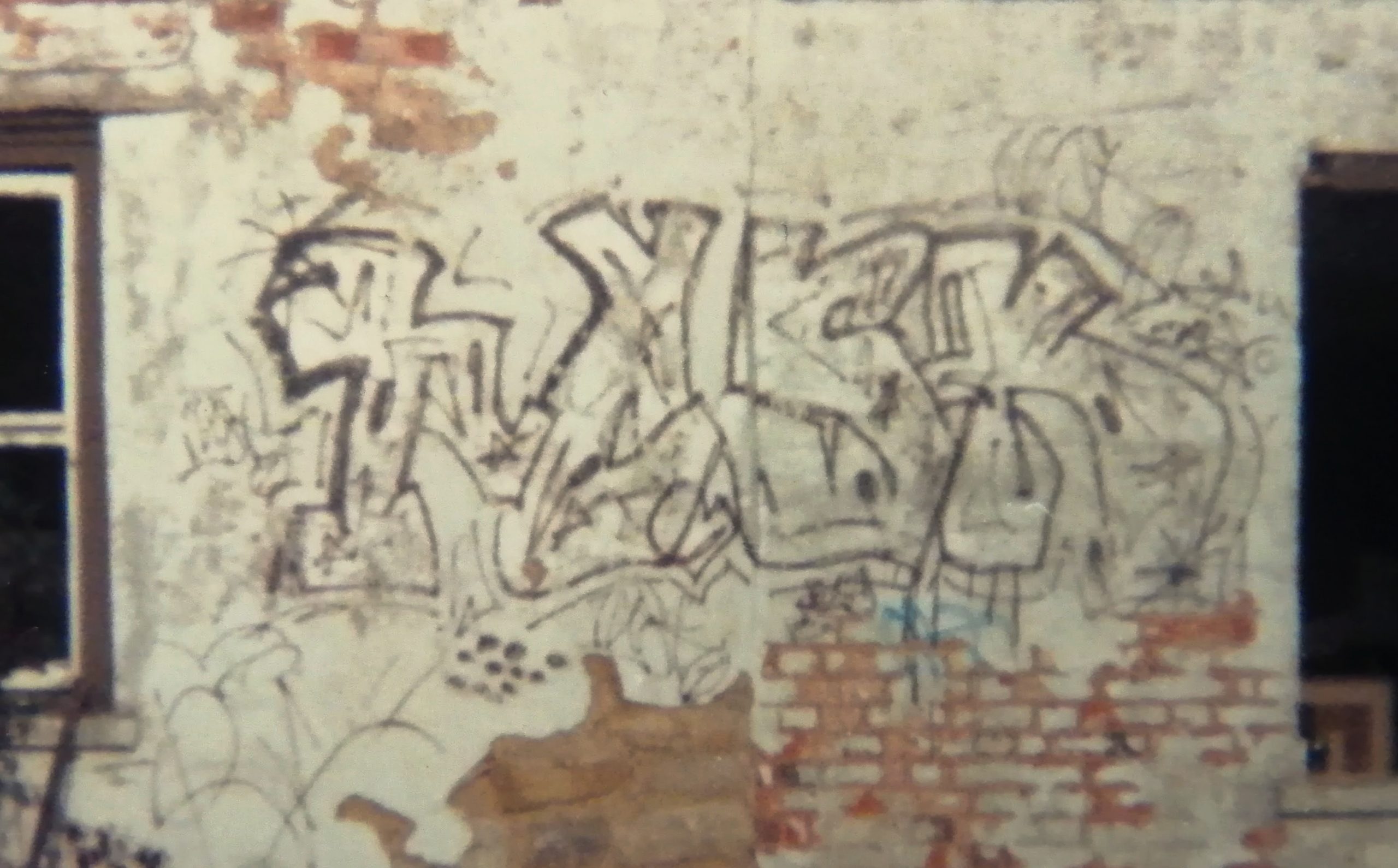 "Task" by Task 1 – Buckingham, 1990.
The above "Task" mural was painted on the side of a derelict building located in Buckingham around 1990 and remained visible for several years until the building was eventually demolished. The image displayed below features tags by TCM members Task 1 and Sin 1 created around 1990 and was captured several years later along the Milton Keynes railway line.

"Task 1 and Sin 1" tags – Milton Keynes,1990.
In 1990 TCM released their debut recording entitled "Guilty as charged" which eventually became one of the most sought-after Hip-Hop recordings by a UK artist. Task 1 along with other members of the TCM posse is name checked in the opening news report from the first track of the EP entitled "Urban warfare" which can be heard in the below youtube insert:
The Criminal Minds "Urban warfare" – TCM Records, 1990.
Task 1 and other members of the TCM posse are also credited on the back cover of the groups second collection of recordings entitled "Tales from the wasteland" released in 1991. The record sleeve which can be viewed in the below slideshow contains various photos, flyers, information and forms a loose biography of the groups achievements up until the time of its release.
The Criminal Minds "Tales from the wasteland" – TCM Records, 1991.
The below credits have been enhanced and are taken from the back of the "Tales from the wasteland" record sleeve. The section begins by giving various shout outs to other recording artists, DJs, associates and concludes with a final paragraph listing the TCM posse members: Chase 1, Task, Chaos, Quest, Sin 1, Demo, Phase, Mad, Jase, Tres.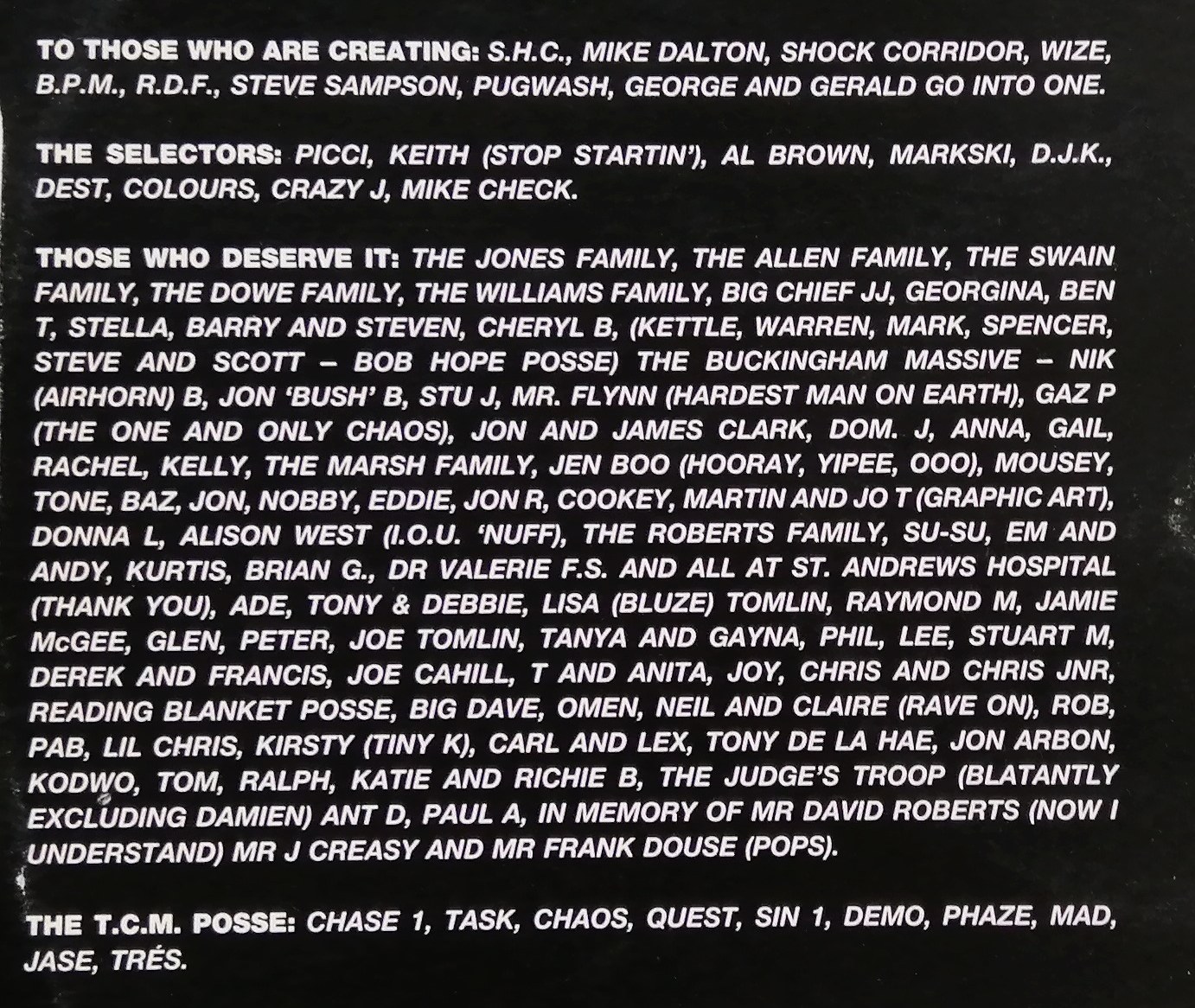 TCM "Tales from the wasteland" (Enhanced text) – TCM Records, 1991.
For further info on Task 1 please see:
To keep up to date with Break to the beat news, projects and events please follow our social media pages.