Mixmaster MSC is one of a handful of pioneering Hip Hop DJs from Milton Keynes, England, UK and during the 1980s was a member of breakdance collective Asiatic Soul and Hip Hop crew Double Deff Chillers (DDC). Mixmaster MSC regularly performed as both a scratch DJ and a breaker at local events helping contribute to an emerging Hip Hop scene eventually progressing to perform alongside several of Hip Hop's pioneering artists from both the UK the USA.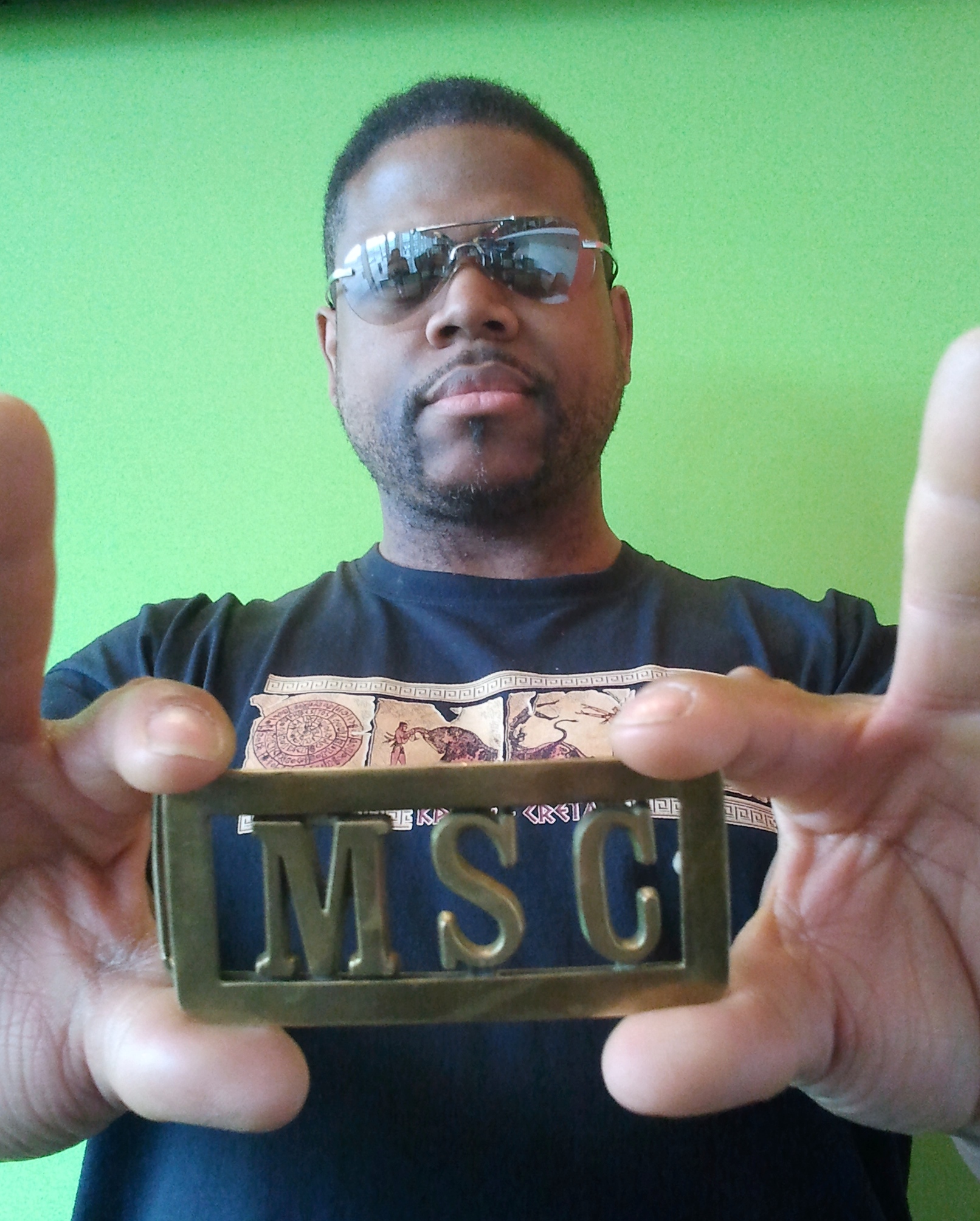 Mixmaster MSC – Milton Keynes, 2012.
Mixmaster MSC started to collect Hip Hop records after seeing and hearing Malcom McLaren & The World Famous Supreme Team's single "Buffalo gals" on TV in 1982. Shortly after Mixmaster MSC began DJ'ing with several friends at lunchtime disco sessions while attending Woughton secondary school and during the mid-1980s progressed to perform at other local Hip Hop events such as The funky breakdown held in Peartree Bridge and The Point Club located in Central Milton Keynes.
DJ Mixmaster MSC "Live performance" – The Point club, Milton Keynes, 1987.
Mixmaster MSC's local performances led to opportunities to contribute to events further afield supporting touring artists from both the UK and USA. The below flyer provides an example of one such event held at the Kamikaze Klub in Northampton during 1988 where he supported Heavy D And The Boyz, Asher D and The She Rockers. Mixmaster MSC (Milton Keynes) is featured in the "DJ line up – part one" section on the left side of the below flyer.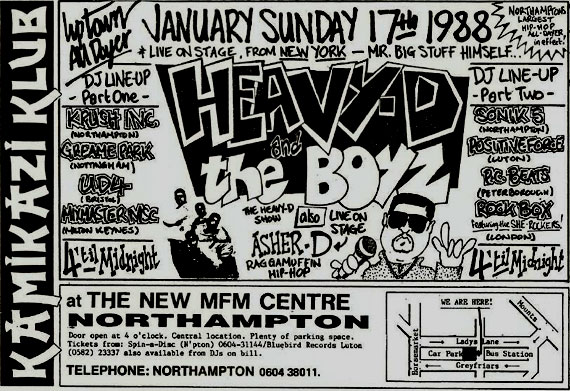 "Uptown All Dayer" event flyer – Kamikazi Klub, Northampton, 1988.
Mixmaster MSC also formed part of Milton Keynes break-dance crew Asiatic Soul and together with the other members Farhan Sheik, Kalpesh, Kamal, John Waden and Jesse (Rolek One) regularly danced in Central Milton Keynes in an area known as City Square which at the time of writing this article has been transformed in to a Marks & Spenser's supermarket . As a collective Asiatic Soul regularly travelled to compete against other break-dance crews at national Hip Hop events.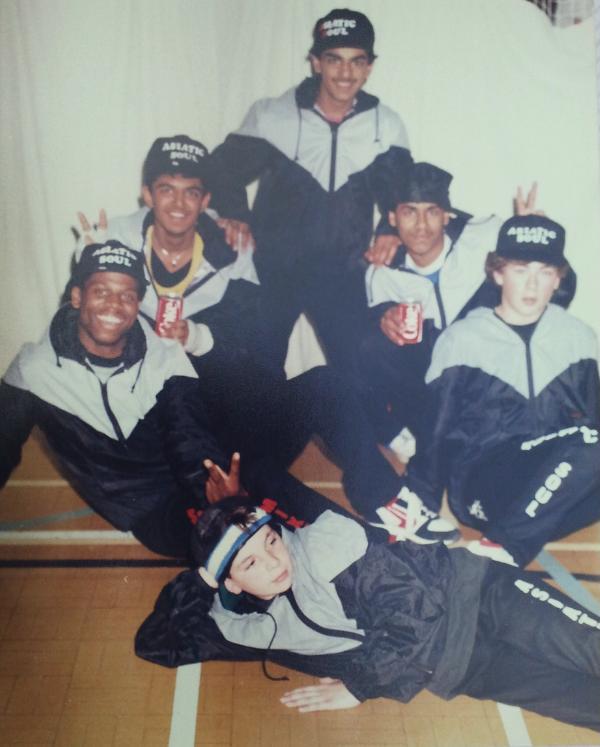 Asiatic Soul – Milton Keynes, 1980s.
Mixmaster MSC was also a member of pioneering Hip Hop crew Double Deff Chillers which he co-founded in 1985 with rapper 2 Fresh (later known as MDR) and rapper/beatboxer King Paul D. The group created a number of demo recordings during the mid-1980s several of which were produced by and featured DJ Mixmaster MSC scratching. An example of one of the early recordings entitled "Release the deff beat" can be heard in the below youtube insert.
Double Deff Chillers "Release the deff beat" – Demo recording, 1986.
Double Deff Chillers eventually expanded to include DJ Cutski, and producer G Whizz. During the late 1980s the collective performed at several local live events and played as a support act to UK Hip Hop pioneers London Posse and British Soul band Loose Ends. The below live performance was captured in 1987 at an event held in The Point Club which during the era was a popular music venue located in Central Milton Keynes.
Double Deff Chillers "Live performance" – The Point club, Milton Keynes, 1987.
For further information on Mixmaster MSC please see:
To keep up to date with Break to the beat news, projects and events please follow our social media pages.