Break to the beat's second event entitled "OUnity" evolved from the response received by the staff at The Open University's Walton Hall campus to the MK Hip Hop Culture exhibition held in October 2019. Organised by DJ Kraze One and Sam Hazell with support from the Open University's BME Network, the event featured a selection of local vinyl DJs and performances from several rappers and singers.
OUnity video – The Open University, 2020.
The team at Break to the beat were able to construct the above video that features footage including several of the live performances captured during the event which was held in an underground location known as the cellar bar. The below flyer was also designed and circulated before the event took place.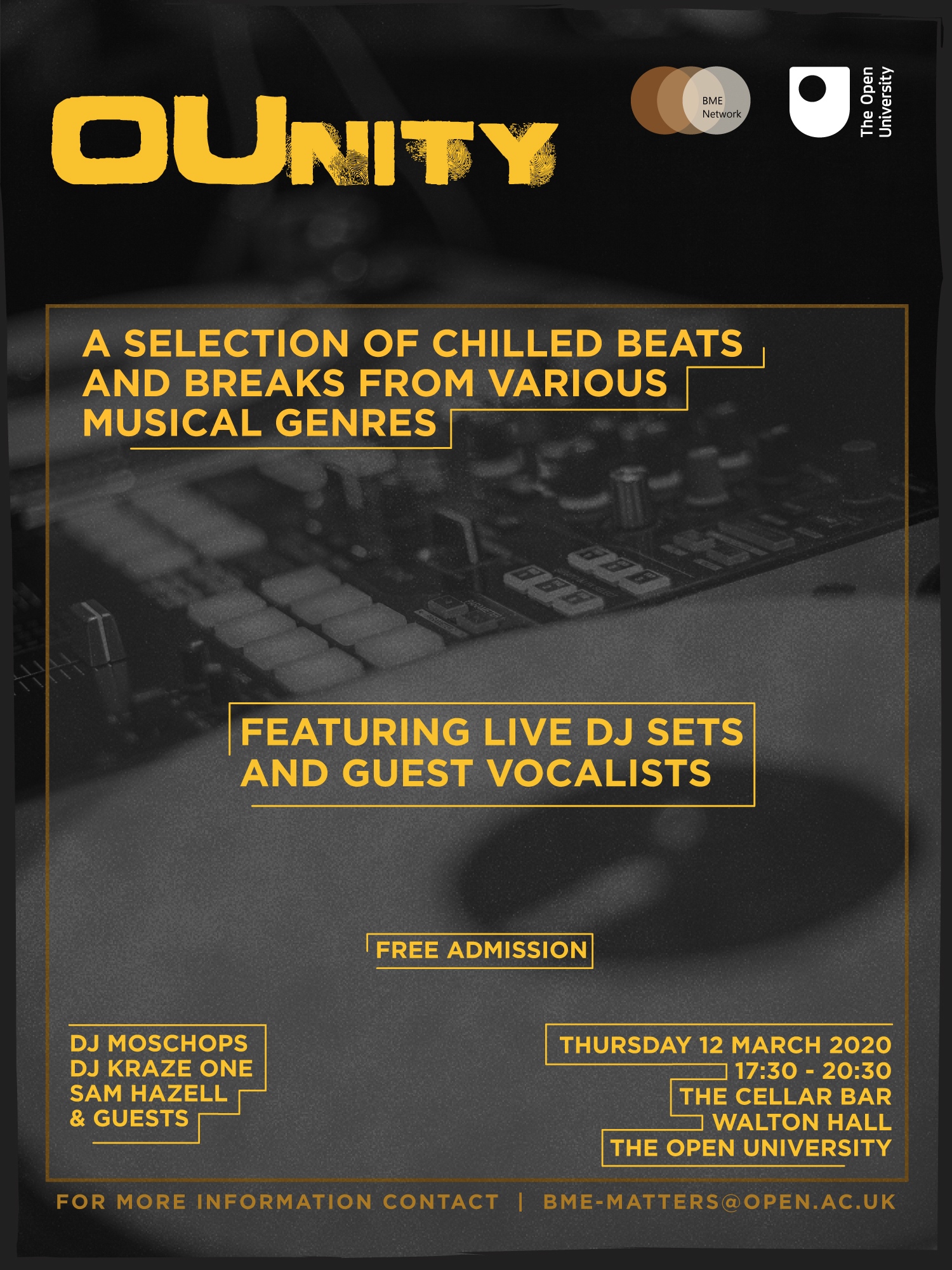 "Ounity" flyer by Marcus Young.
For information on future Break to the beat events please visit our social media pages.