In part one of the article Break to the beat documented the rise in popularity of The Incredible Bongo Band's cover version of "Apache" as a result of the pioneering block party DJs of New York City.
In the second part of the article we are going to investigate the influence that the Apache break had on the rise of Hip Hop and Dance music of the late 1980's, 1990's and beyond. Eventually The Apache break like several other classic break beats would become featured in parts of popular music thanks to sampling and modern production techniques.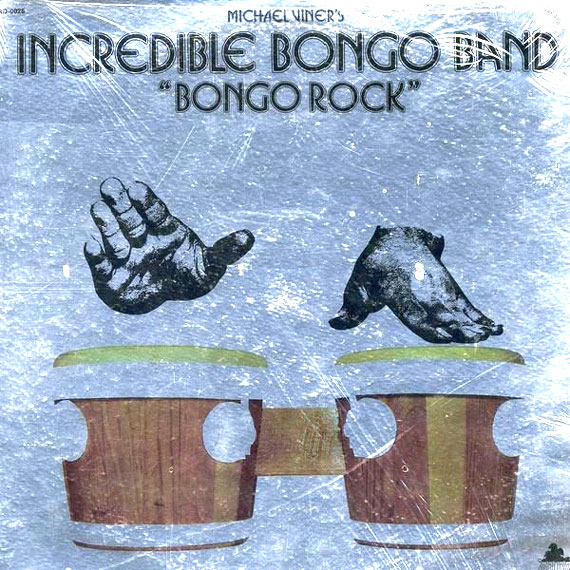 Hip Hop music made the transition from a live art form to recorded music in the late 1970's. The Apache break was at the for front of this transition and had already been incorporated in to a handful of early Hip Hop recordings. By the mid 1980's several independent Hip Hop record labels had been established and Hip Hop music and culture had begun its journey from New York City to the rest of the world. Again and again Hip Hop fans from outside the block party scene could hear drum breaks, sections, and horn stabs from Apache as parts of the recording were incorporated by Hip Hop artists in to their compositions.
Below are some early examples of Hip Hop tracks that incorporated Apache:
Double Dee & Steinski "Lesson 3" History of hip hop mix 1985 Tommy Boy Records
LL Cool J "You can't dance" 1985 Def Jam Records
2 Live Crew "Mr Mixx on the mix" 1986 Luke Skyywalker Records
1986/1987 became pivotal years for both Hip Hop music and classic break beats. As Hip Hop music evolved from a live art form and began it's transition to a recorded musical genre it was evolving constantly. The evolutionary factors included artistic expression as well as advancement in recording equipment and most notably sampling technology.
1986 was also the year that The Incredible Bongo Band's version of Apache was re-released on the Ultimate Breaks & Beats series on Street Beat Records. This gave many aspiring DJ's from all over the world an opportunity to obtain the classic block party break beats of New York City and experiment with the art form.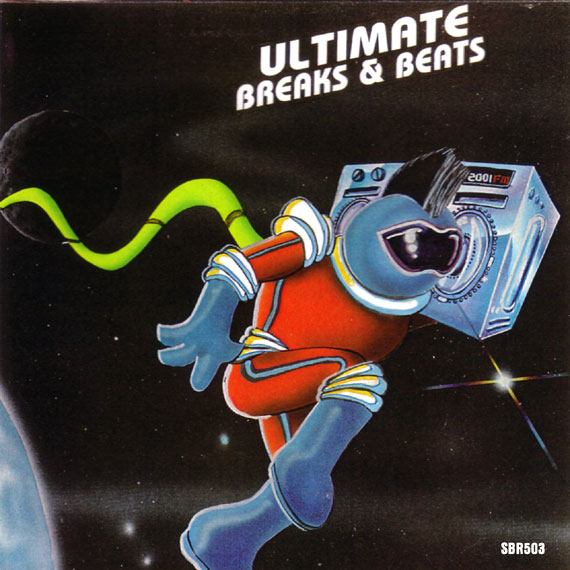 Ultimate Breaks & Beats 503 1986 Street Beat Records
One of the most respected DJs of the era was DJ Jazzy Jeff of Jazzy Jeff & The Fresh Prince (Will Smith). In the below live recording from 1986 DJ Jazzy Jeff & the Fresh Prince demonstrate what Hip Hop artists were doing at the time with two turntables and a microphone. DJ Jazzy Jeff manipulates 2 copies of Ultimate Breaks & Beats 503 while The Fresh Prince hypes the crowd.
DJ Jazzy Jeff & The Fresh Prince "Live at Union Square" 1988 Jive Records
Sampling technology advances and the availability of the most popular break beats had a significant impact on the creation of Hip Hop, Dance music, and eventually commercial pop music as well. Below are a few examples of the diversity of styles used by different artists all containing all containing sections of The Incredible Bongo Band's recording of Apache:
MC Hammer "Turn this mutha out" 1988 Capital Records
Bomb The Bass "Megablast" 1988 Mister-Ron Records
Hijack "Doomsday of Rap" 1988 Music Of Life Records
Young MC "Know How" 1988 Delicious Vinyl
Son Of Noise "Robbin hoods" 1992 Kold Sweat Records
The above examples show the diversity that began to thrive within the creation of Hip Hop and early Dance music. These techniques and new technologies would inspire the global community and eventually lead to a wide variety of musical sub genres of Dance music including Rave, Jungle, Drum & Bass, Trip Hop, Big Beat, etc, which either directly or indirectly have a foundation in Hip Hop culture.
Listed below are a selection of just a few examples from various genres of Dance music that have all incorporated Apache:
Goldie "Inner city life" 1994 FFRR
DJ Seduction "In the mix" 1995 Impact Records
Shy FX "This style" 1995 SOUR Records
Cut and Paste "Forget it" 1996 Fresh Records
The Freestylers "Breaker breaks pt 2" 1998 Freskanova
As Hip Hop and more notably Dance music production techniques gained popularity eventually the Apache break beat would make it's way in to the realm of Pop music. By the early 1990's Apache like a handful of other classic breaks was evident in the creation of pop music. Apache was incorporated in to pop songs from boy band New Kids On The Block, pop rap outfit C+C Music Factory, and even used by Rock & roll  icons such as Mick Jagger who's example is displayed in the below clip:
Mick Jagger "Sweet Thing" 1992 Atlantic Records
To conclude. The Apache break beat like several other Classic break beats that originated from within the Hip Hop culture has left a remarkable legacy on modern music and continues to be used and incorporated in to musical creations of all genres. A full list of music that has sampled "Apache" by The Incredible Bongo Band can be found at the Discogs website.
This is the 3rd article of a series exploring the impact that classic break beats rooted in the early Hip Hop culture have had on modern music. Also available in the CLASSIC BREAK BEATS section of the website are part 1 The Amen Break and Part 2 The Funky Drummer.