Urbanist is one of a handful of local pioneering graffiti artists that painted in Milton Keynes during the 1980s. Urbanist discovered Hip Hop culture in the early part of the 80s and was influenced by films such as Beat Street, books Subway Art, Spray can art and early Hip Hop music by artists such as Grandmaster Flash & The Furious Five. By the late 1980s Urbanist had begun to experiment using spray paint and had several murals on display throughout Milton Keynes.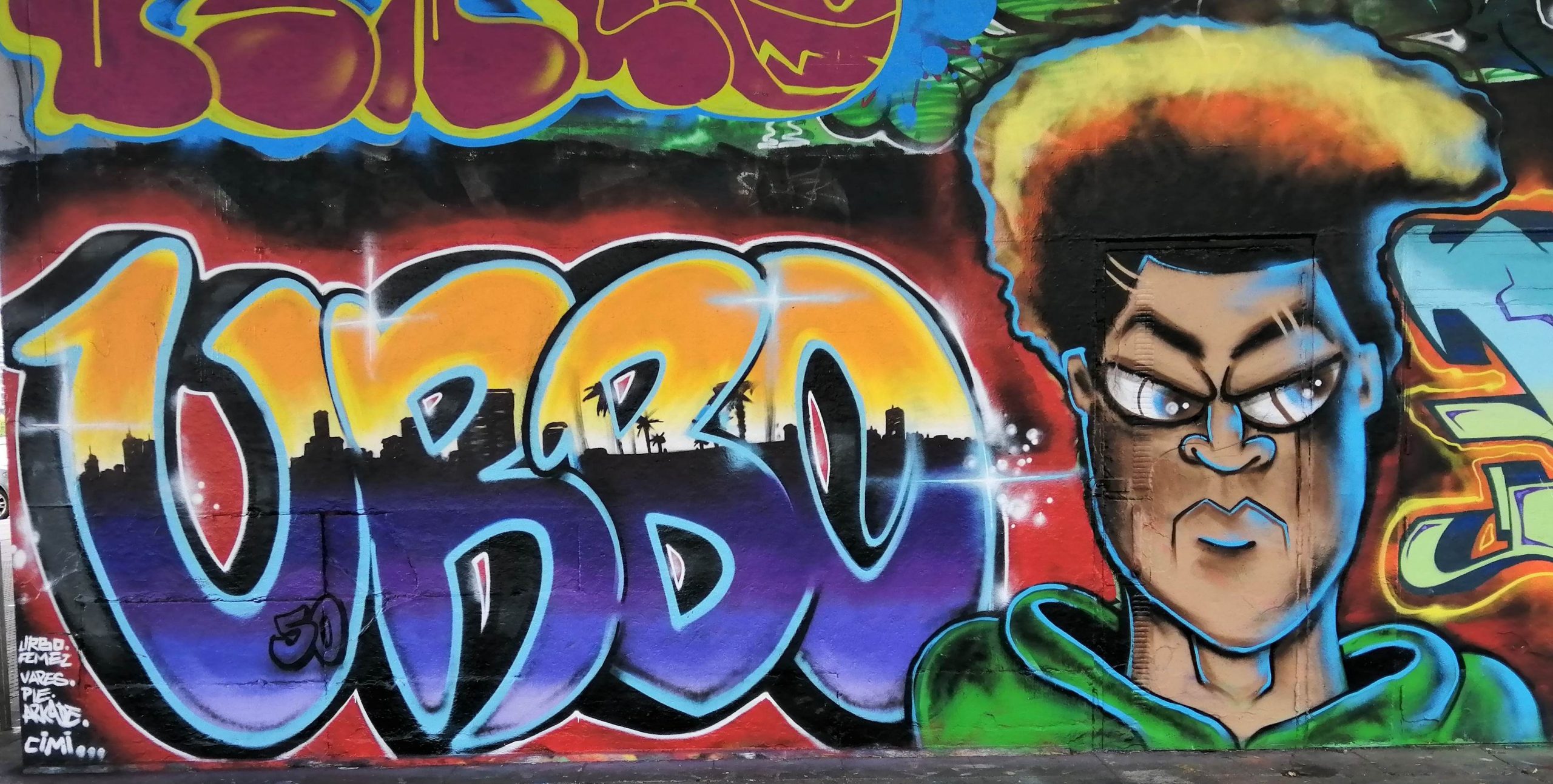 "Urbo 50" by Femez, Vapor, Pie, Arkade "Character" by Urbanist – Buzy, MK, 2021.
In 1989 Urbanist relocated to London and attended Southbank University where he studied a HND in Business and Finance. After graduating Urbanist applied his skills in art and business and used his creative talents to work on carnival costumes and backdrops for a charity organisation. This eventually lead to working with an airbrush, opening his own shop in Camden and travelling the world doing commission work for several organisations including Timberland, Desperados and Selfridges.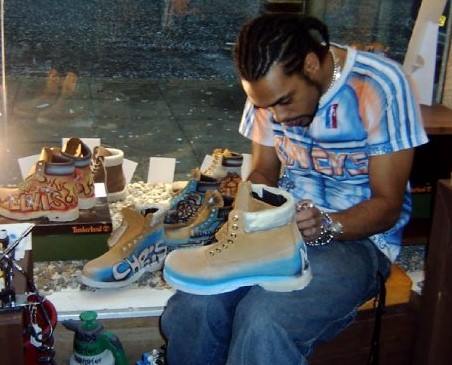 Urbanist – Timberland store, Glasgow, 2005.
Urbanist expanded his airbrush techniques and was commissioned as a make up artists for several companies including MTVs European Music Awards and the 2012 London Olympics.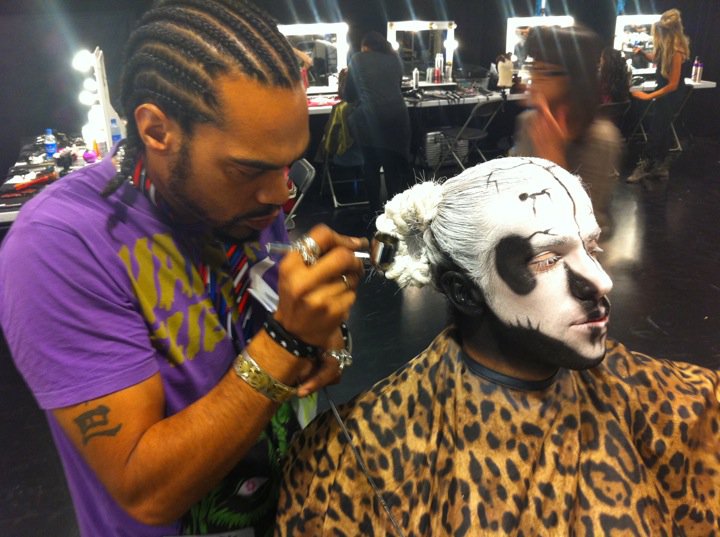 Urbanist – MTV EMA's, Copenhagen, 2006.
In later years Urbanist relocated back to Milton Keynes and still actively paints at events both in the UK and overseas. Urbanist also runs an online shop selling personalised clothing and merchandise. Since returning to Milton Keynes Urbanist has regularly contributed to the local Hip Hop culture working alongside Arkade Graphics on local estate regeneration projects, as well as with Break to the beat supporting our local Hip Hop culture exhibitions.

Character & Urbo by Urbanist – Milton Keynes, 2021.
For further information or to contact the Urbanist please see:
To keep up to date with Break to the beat news, projects and events please follow our social media pages.